At the Higgins Armory Museum, förstås! (That's Swedish for "of course.") The Higgins is said to be "the only museum in the Western Hemisphere solely dedicated to the collection of arms, armor and art."
The Higgins Museum has a pretty cool building, this is what it looks like from the outside: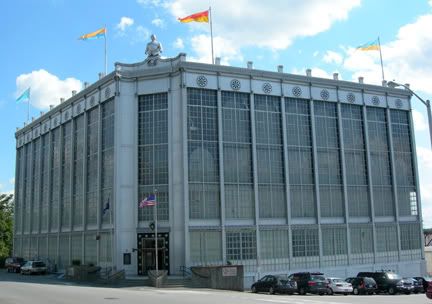 Most of the items in the museum aren't Viking, but they're still pretty cool. Lots of knightly armor and the like, some even from unexpected corners of the world such as the Sudan. It's a place worth visiting, the only downside being that it's in Worcester (what the hell was Forbes Magazine thinking? Hmm..well, Worcester is at least one of the primary metal headquarters in New England…).
Here's a close up of one of the Viking swords: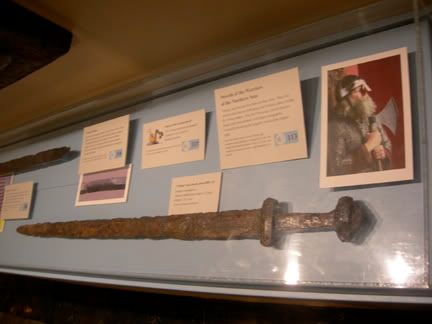 Lastly, it is worth noting that the Higgins' resident Viking, William Short, has written a book all about Viking combat techniques. In fact, it's titled Viking Weapons and Combat Techniques and clicking on that link will take you to his site where you can learn more about it.