THE FIRST-EVER ENGLISH LANGUAGE TRANSLATION OF THE FINAL INSTALLMENT OF THE EDDA TRILOGY WILL BE RELEASED ON NOVEMBER 22, 2023.
After 800 years, the final installment of The Edda Trilogy has at long last arrived! Picking up where its medieval forebears, The Poetic Edda and The Prose Edda, left off, The Impudent Edda not only introduces readers to a fresh, new perspective on both familiar and previously unknown narratives of Norse mythology, but also brings the world's foremost epic fantasy trilogy to its inevitable and fateful conclusion: in a dank alleyway behind a dive bar in Boston.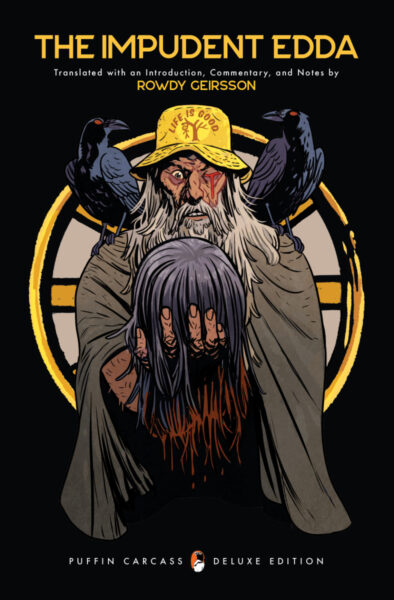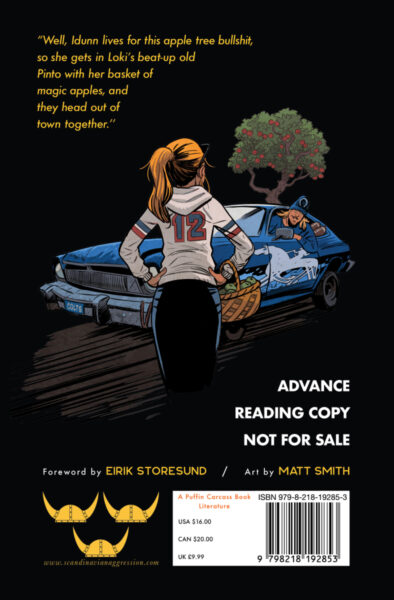 This special Puffin Carcass Deluxe Edition of The Impudent Edda presents the complete, unabridged text of the original Codex Bostonia audio-manuscript in English for the first time ever, offering readers a highly accessible yet deeply poetic rendition of fun and classic tales ranging from Odin's unprovoked murder of an ancient witch to Freyja's voluntary experiment as a prostitute among lecherous dwarves to Thor's drunken and petty act of larceny on the eve of Ragnarök, the final world-shattering battle of the gods. Additionally, this Puffin Carcass Deluxe Edition also includes 9 original impudent myths, 44 photos, 227 highly informative footnotes (providing important background information on ancient Scandinavian transmogrifiers, the functional capabilities of Odin's magical toilet, and Tyr's virtuoso guitar-playing skills, among many other nuanced facets of ancient Nordic lore), extensive front and end matter including an incredibly educational Foreword by Eirik Storesund, and glorious cover art by Matt Smith.
FREE DIGITAL REVIEW COPIES OF THE ONE-EYED PAPERBACK BASTARD ARE NOW AVAILABLE AT NETGALLEY.
Note: the book will only be released in paperback form because of its abundance of images and footnotes (which ebooks just can't handle). That said, you can now read and review a copy-protected PDF via NetGalley if you have an account there (accounts are free). Click the icon below to visit The Impudent Edda's page at NetGalley.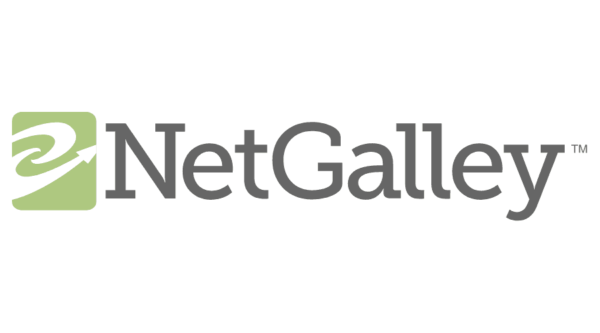 THE ONE-EYED PAPERBACK BASTARD IS ALSO NOW AVAILABLE FOR PRE-ORDER AT THE FOLLOWING RETAILERS:






Updates will be posted here as they occur!
On July 5th, the cover was revealed over at Queen's Book Asylum. Many thanks to Bjørn Larssen for granting Odin and Mimir's decapitated, talking head entry to the asylum!
Lastly, here's a full list of the wondrous tales of arcane Scandinavian spiritual wisdom included in The Impudent Edda:
Cosmological Frost Giant Genocide
Middle-Earth is Just an Eyelash on the Celestial Gallows Pole
The Original Gandalf was a Maggot
How Not to Get Away with Witch Murder
Odin Sends Freyja a Dick Pic
Wicked Good Dwarf Treasure
Odin Commits Suicide
Thor Begets the Green Monster
Loki Gets Boned by a Horse
Blood Spit Honey Death
Bad Poets Drink Bird Shit
Lyfjaberg Gets Taken by Eminent Domain
The Night Freyja Walked the Streets
Frey's Inglorious Gay Bar Experience
Loki is a Dead-Beat Dad
Divine Hands Make Good Wolf Fodder
Never Go Apple-Picking with a Bad God
The Mistreatment of a Deviant's Ballsack
Tyr Enters a Mosh Pit
Thor's Cross-Dressing Misadventure
Odin Experiments with Public Vagrancy
Sad, Flaccid Sex God
Thor Renews His Driver's License
Hostile Cattle Decapitation Day
Asgard Hosts a Pumpkin Festival
Thor Wades through the Menstrual Fluid Fjord
Only Foolish Gods Ride the Green Line
Brady Gets Suspended (featuring the Díkbonatal)
Belichick Rides to Hel
Loki Swims with the Fishes
Snake Poison Torture Time
Thor Breaks and Enters into a Dunkin' Donuts
Everyone and Everything Dies