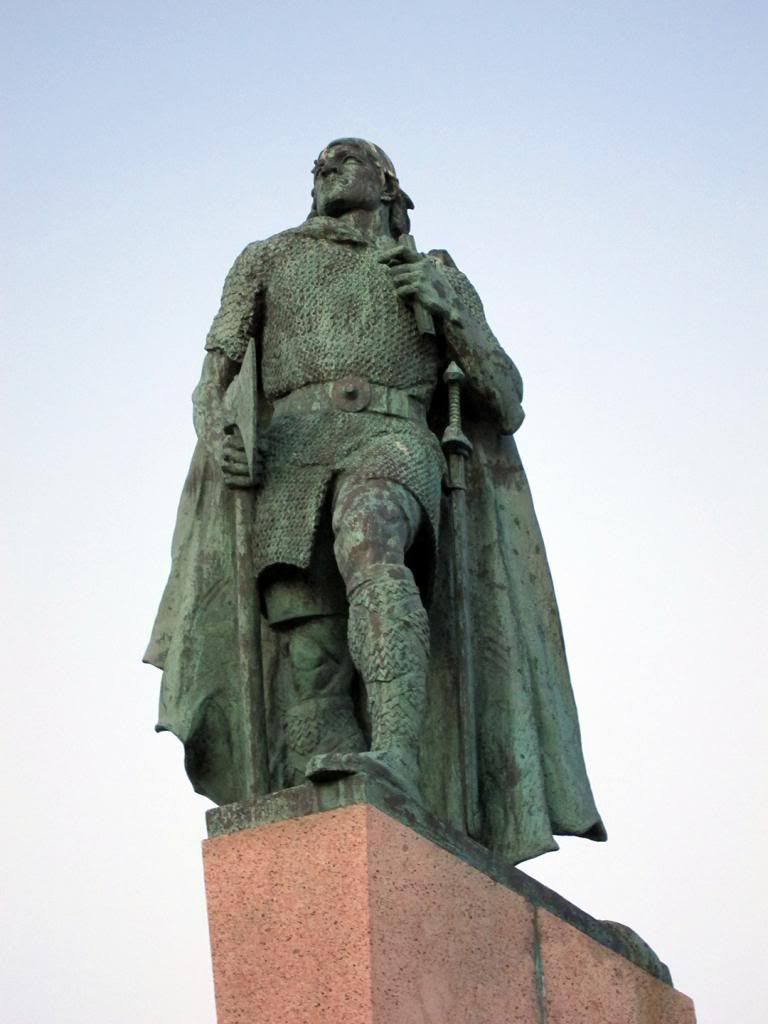 Today is the official Leif Erikson Day of 2013, and what appropriate and ironic timing!
Leif's Icelandic ancestors all bailed from Norway when they finally got too disgusted with their slimy politicians to bother sticking around. Lucky for them, they were able to find a nice (if harsh), uninhabited island out in the middle of the North Atlantic to claim as their own, and their descendents kept the tradition of exploring alive, culminating with Leif's badass voyage to America. That's a far cry from our current tactics of belly moaning and ineffective protesting. Too bad we don't live in an era where we can just get our buddies together, get in a boat, and go find a new place to conquer and settle without getting fire-bombed in retaliation. Oh well.
The photo above is a statue devoted to Leif's glory located in Reykjavik, Iceland. Check out my Monuments to Greatness page to learn more about Boston's own glorious Leif statue. And best of luck staying sane in this sea of madness.