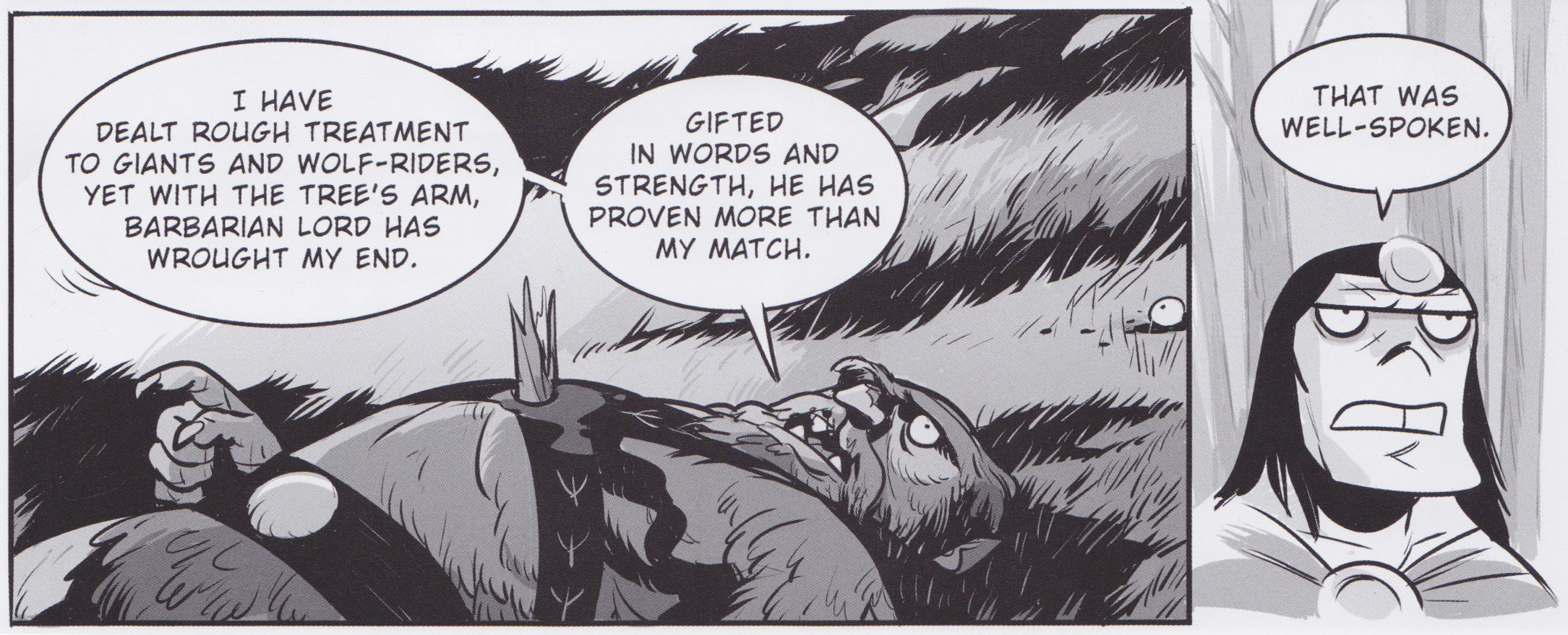 Barbarian Lord is both a heavy boozer who possesses extremely violent behavioral patterns and a keen appreciation for poetry AND the name of the graphic novel dedicated to portraying his adventures in boozing, brawling, and poetic appreciation. As Barbarian Lord's own personal real-life skald, Matt Smith sings Barbarian Lord's praises and spreads his renown to those of us who are not fortunate enough to lift a sword and join in his adventures firsthand. Matt's also an all-around good guy who I've had the pleasure of sharing many horns of caffeine and alcohol with at local venues over the years, including that of "the highest hall" and that of "the lowest cave" (in his own words, and if you're familiar the Norumbegan area then you can likely guess what those are).
But getting back to the book, this is the sort of work for people who enjoy the following:
-Vikings (obviously)
-Icelandic sagas
-Heroic understatement
-Badass illustrations
-Evil trolls and other monsters
-Vicious conniving
-Alluring witches who maim innocent birds
-Demonic possession of domesticated farm animals
-And, last but definitely not least, death metal allusions
If you're even at this weird, little website on the forgotten outskirts of the infernal internet, then that should be enough to convince you to hail the hero's quest for justice, drinking, and killing all who stand in his way. The book's official webpage at Houghton Mifflin is here: Barbarian Lord.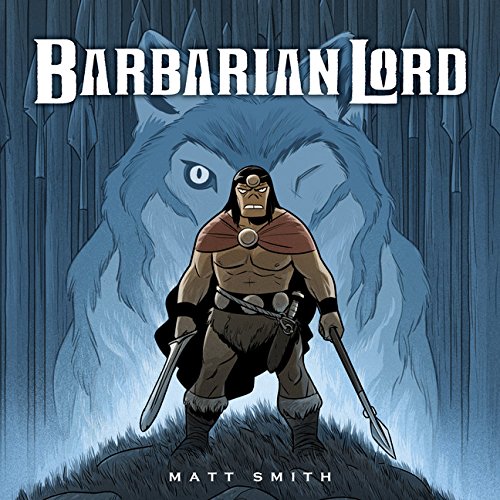 And in the time since I originally wrote up this meager blog post back in the grim winter of 2014, the Lord of Barbarian Lord has vanquished some other pretty sweet projects, too, including but not limited to:
Hellboy and the B.P.R.D.: Long Night at Goloski Station
The Storyteller: The Fairy Queen and the Shepherd (or as I like to call it:
Jim Henson's Grettir the Strong)
But enough blabbering! Here's a smattering of Mr. Smith's art: