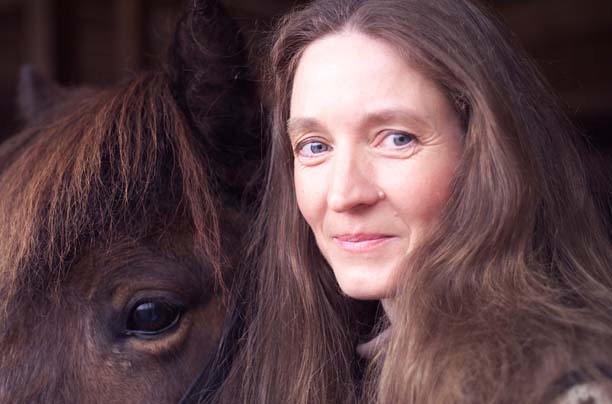 Books having to do with Vikings in some form or another seem to be experiencing a bit of a surge in popularity lately (at least compared to how the subject matter normally fares). I suspect this is mainly due to various publishers attempting to shamelessly piggy-back onto the pseudo-popularity of the History Channel's Vikings tv show, which itself is an even more blatant attempt to piggy-back onto the enormous popularity of HBO's Game of Thrones tv show. That aside, I condone the increase in printed Viking material out there. These publications may not reach the same echelon of public consumption that the latest celebrity-ghost-written-pile-of-vomit-splurge does, but it's sure better than a decrease in new Viking-related publications. And one of the most noteworthy contributors to this development is Nancy Marie Brown.
While her published work does not always deal exclusively with our dearly departed Norsemen, in the past 8 years she has authored 4 books about them, which obviously clocks in at a very impressive average of one Norse book every two years. 3 of these books are unique contributions to the historical field: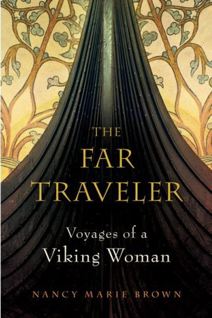 The Far Traveler, which provides a historical account of the life and times of the Icelandic woman Gudrid who crossed the Atlantic to settle in Vinland.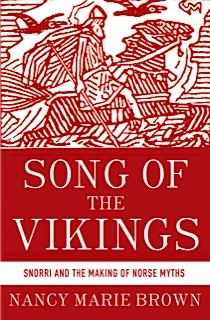 Song of the Vikings, which provides an intriguing biography of Snorri Sturluson and relates the writing of his Edda to the geography of Iceland.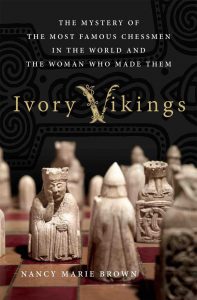 Ivory Vikings, which describes the context and journey of the Lewis Chessmen, some of the most famous Norse archaeological artifacts in the world.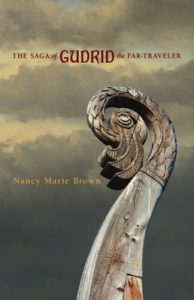 The 4th is a novelization of The Far Traveler called, appropriately enough, The Saga of Gudrid the Far-Traveler.
One of the things I like best is how approachable these books are. Brown's writing style is fluid and engaging, as opposed to dry and so mind-numbingly academic that it makes you want to put your head in a meat grinder and get a little berserk with the crankshaft (and there are quite a number of relevant books out there that fall in this unfortunate category). Plus the subject matter is interesting, and always provides a fresh take or perspective rather than a simple rehash or update like so many of the other mainstream Viking history books on the market. Clearly, Ms. Brown is deserving of a mighty skål indeed!