"The sea was dark like iron, flecked with white horses, and with a livid band of light in the far distance. There was a biting wind blew from the north-east.
'Wither shall we sail now?' asked Biorn, 'if we be not to be drowned?'
Styrbiorn answered and said, 'We will sail North.'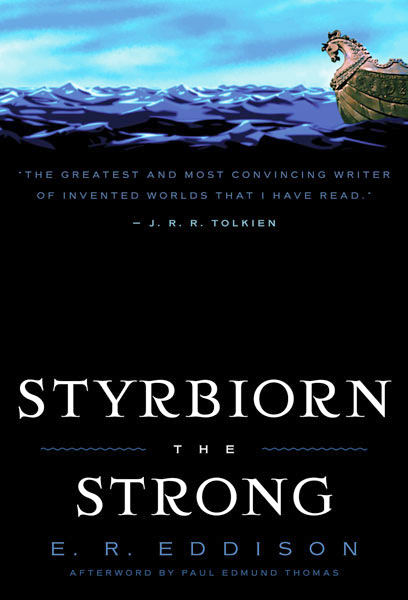 Styrbiorn the Strong is a little gem of a book by E. R. Eddison that traces the epic sea-voyaging, philandering, and warmongering adventures of Styrbjörn Olofsson as he raises hell all over Sweden, Denmark, and the broader Baltic Sea region in general. An actual figure from the sagas, Styrbjörn features in the short Styrbjarnar þáttr Svíakappa and receives passing mention as a leader of the Jomsvikings in Eyrbyggja Saga and the Heimskringla, but because a proper saga was never actually devoted to his escapades (or was lost to the mists of time), Eddison decided to rectify the situation by creating one for him. This was way back in the 1920s and that version of the book has long since gone out of print, but fortunately the hearty champions of Scandinavian literature over at the University of Minnesota Press re-released it in 2011 with a new, special afterward by Paul Edmund Thomas.
Eddison was big on the sagas and even translated Egil's Saga himself, so he was a guy who knew his source material and used it to inform much of what he wrote, both the historic fiction of Styrbiorn the Strong and a number of early 20th century fantasy novels that he wrote. His work was highly praised by J.R.R. Tolkien, C.S. Lewis, and Ursula K. Le Guin, and anyone who reads fantasy will understand that's no small matter, so it's a bit of a pity he that isn't more widely known.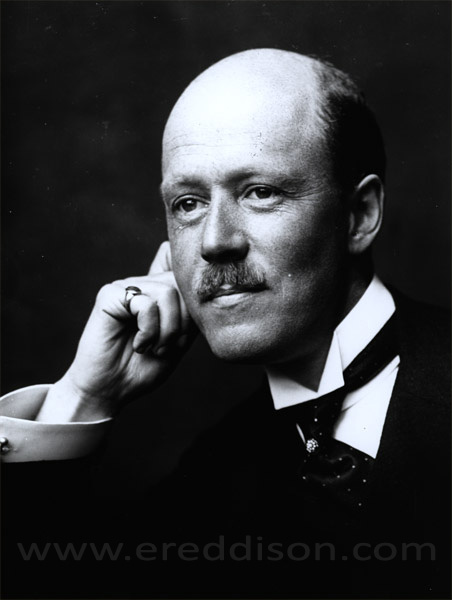 The novel itself is a blast to read for anyone who likes a good Viking adventure and enjoys fine, ornate word-work. But saga purists may appreciate a word of caution: this is not the taut and straight-forward, emotionally-detached story-telling of the sagas. Nor does it conform to the easy-flowing sort of narrative style typical of today's novels. This is an old-fashioned sort of story-telling in both the styling of the language used and the way in which the content is handled, which tends towards a generally chivalric/romanticized mood more along the lines of Wagner than the harsh, medieval brutality more commonly associated with Vikings at present day. But for those who can appreciate that (or at least, don't mind it), reading Styrbiorn the Strong is a very worthwhile venture. And anyone familiar with the Völuspá, Völsunga Saga, and The Saga of the Jómsvíkings will find even more to enjoy because those are all drawn upon in some manner as Styrbjörn journeys to and from his native Sweden.
And because Styrbjörn's heart is always set on heading northe (as the quote up top makes clear)—back home to Sweden—and because Norse adventures, epicness, and metal go hand-in-hand, what would this post be without a lyrically appropriate video clip by the guitar-serkers of Stormwarrior?
But a few more passages exemplifying the glory of Eddison's language are worthy of direct quotation here before condemning this post to its final resting place down at the far end of Hel-Road. For epicness' sake.
This passage refers to a pivotal moment that occurs midway through the novel. And while the name-calling is fun, the chivalric attitude of Eddison's writing prevails, when Styrbjörn declares (on the same page) that what he did was wholly foul and of his own doing, and really no fault of the woman whom he viciously claimed to be a whore:
"After a while Styrbiorn, still in his former posture watching the endless procession of surges, said in hard toneless accents, 'Shall I tell thee what I did in Sweden?'
'Am not I thy brother?' said Biorn.
Styrbiorn said, 'I dallied with a whore, and I lost a kingdom.'"
Eddison's epic battle descriptions are pretty badass. This battle scene features livestock as weapons and takes place at Fyrisvellir, near Gamla Uppsala, which should ring a bell for anyone familiar with Hrólfr Kraki's Saga:
"And now there was an evil din of cattle bellowing and horses squealing, and there was many a man slain there or trampled or maimed or limb-lopped and their array near broken, and much folk fell both of the Jomsburgers and of them that drave on the beasts."
And this is just simply one of the most glorious descriptions of Valhalla that I have ever read:
"On a sudden our Father Odin lifted up a hand, and there was darkness in heaven all save the light of the Father's face, and they all stood up and waited in the listening gloom. And now was a noise far off, like lashing rain among leaves in a forest, and with it a rolling as of thunders far away, and pale lightnings flickered afar and vanished and flickered again through the night. Very slowly at first, then with swift strides, it drew nearer, until the roar of the tempest was like the roar of cataracts fed to fury by a cloud-burst among mountains. The lightnings streamed in rivers of molten steel and silver from the roof-beams of that hall, which is lofty as the tent of night, and the Einheriar clashed their weapons together and shouted with a shout that was heard above the deafening thunder: 'Hail the choosers! the storm-raisers! Hail to the shield-mays of the Lord of Spears, the Father of Ages, the Loving One! Hail to the lords of earth whom they bring to join our fellowship!'"