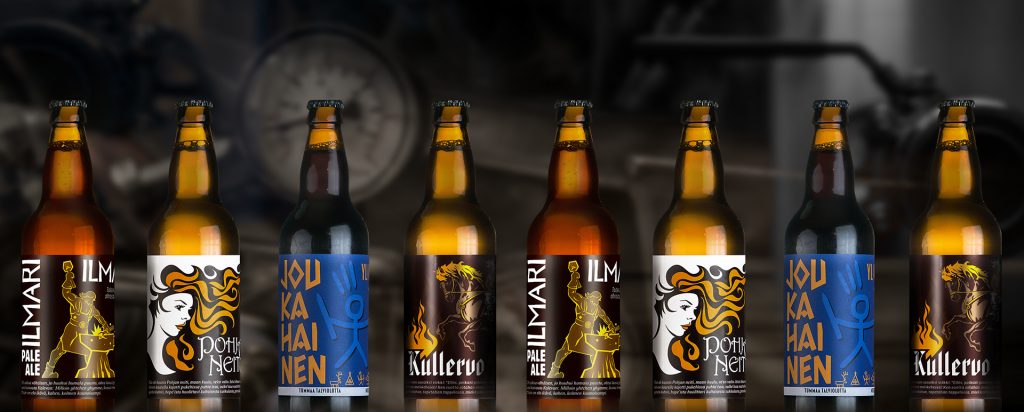 Life somehow just feels a little less trite and meaningless when you discover that an entire series of Finnish beers based on The Kalevala exists. Of course, we may be all speeding headlong towards a final destination six feet below ground (and many Finnish bands do their best to remind us of this) and it may feel like Ragnarök just keeps getting closer and closer (and many Swedish bands do their best to remind us of this), but until our personal or collective worlds are torn asunder, we at least have actual, genuine, Ostrobothnian-brewed Kalevalian beer! And proper graphic design to accompany it! Which is what this disgrace of a rambling post is mostly about.
This is partly because Ylikylä Olut Oy is a small brewery, and thus they don't distribute to Vinland, and thus consuming their glorious nectar is something of a frustrating impossibility unless you live near their home. However, admiring their beer labels from afar is much easier.
And so praise be to Asko Leinonen for creating these works of mythological alcoholic art! Several of his badass label designs are shown below, and more may be viewed on his portfolio here, which is definitely worth checking out.
And I mean, really, who wouldn't want to visually admire or taste those extra special bitters of Ilmarinen or Väinämöinen?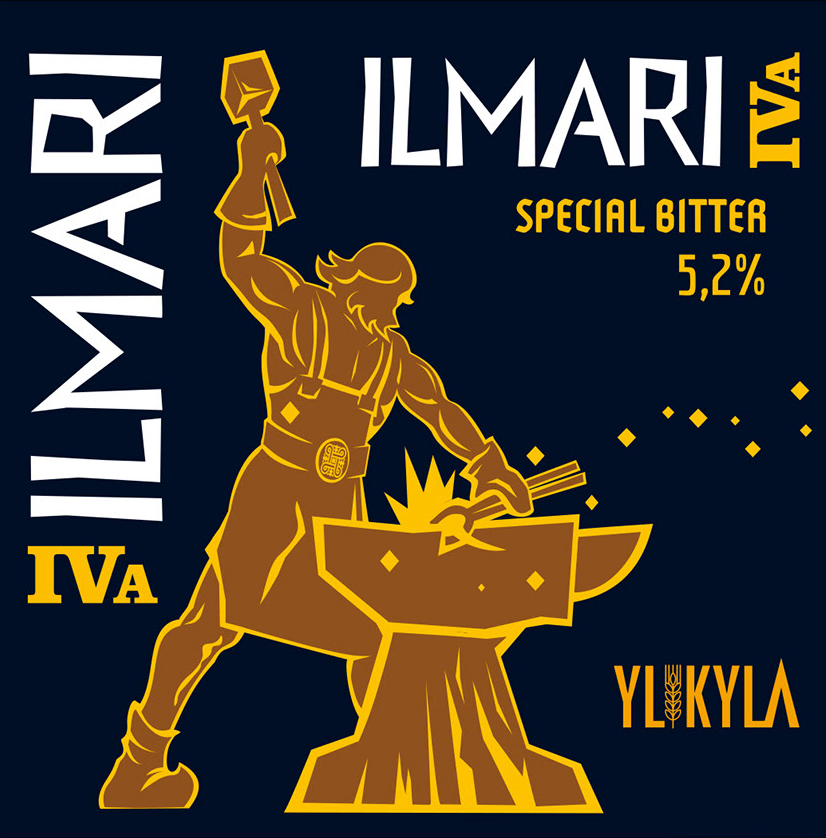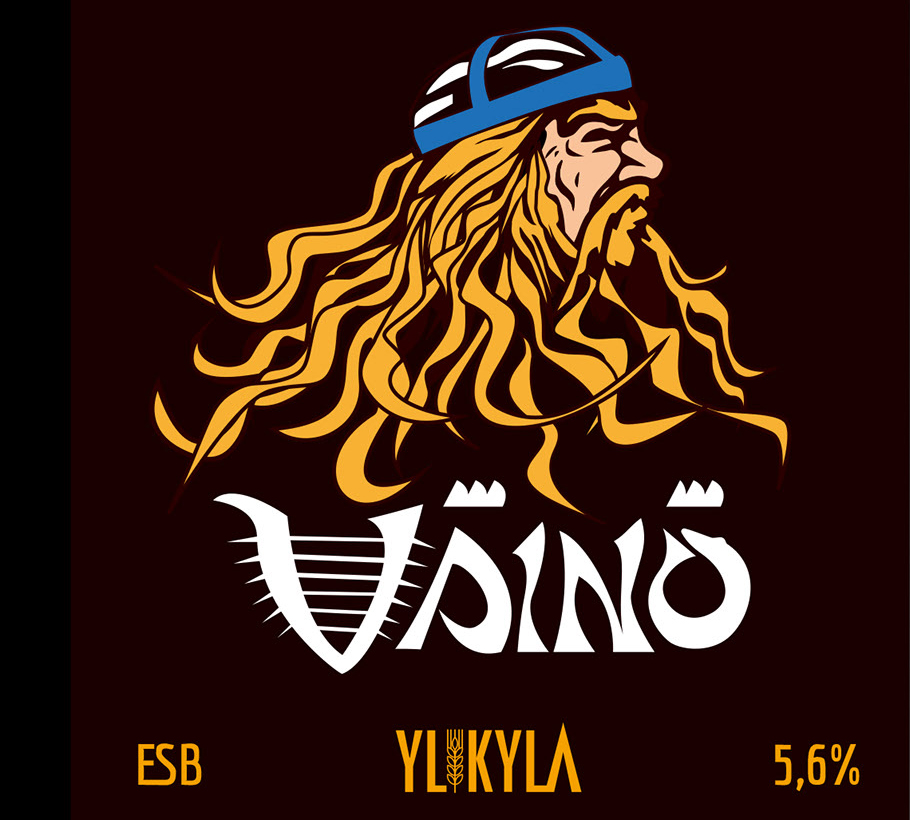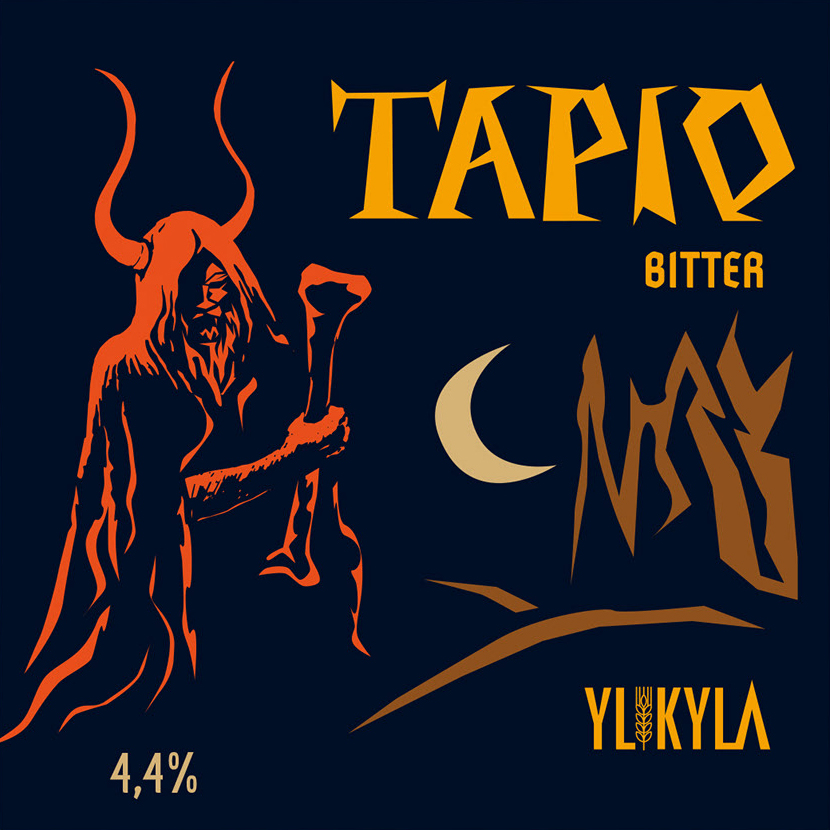 And hey! If you actually read this far, then maybe check out Corwin Ericson's book Swell. It presents a new, interesting interpretation of the sampo. And we all need new, interesting interpretations of the sampo.