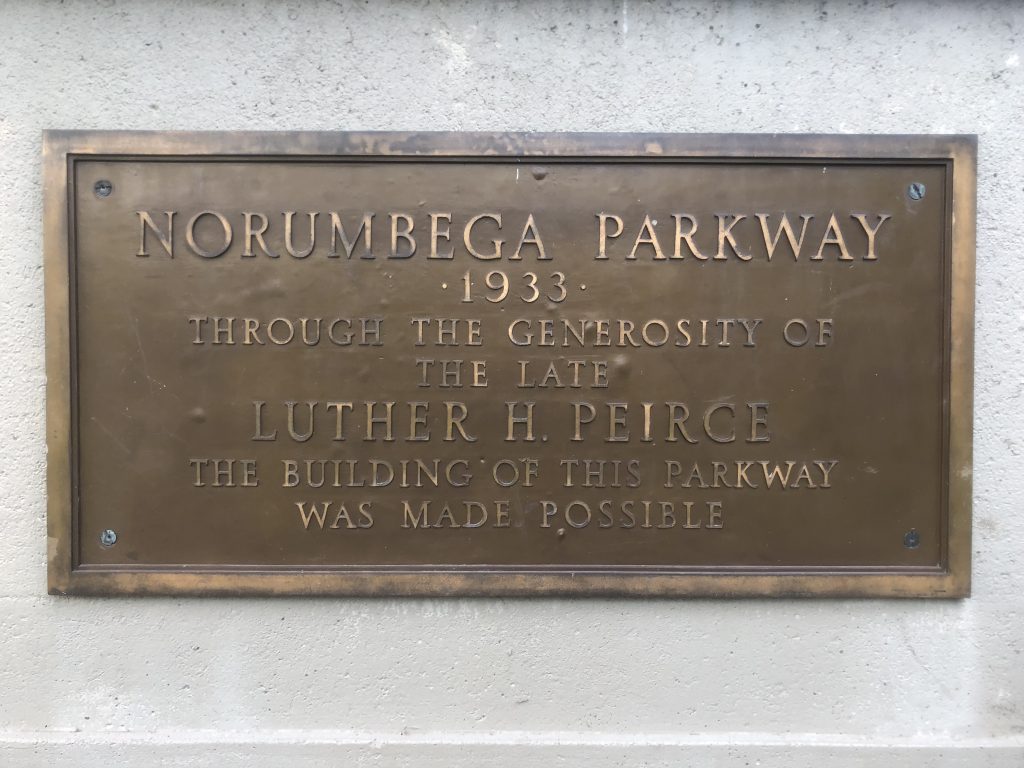 Well, it's not everyday that traces of Leif Eriksson's fabled and ancient New England Norse city of Norumbega are accidentally stumbled upon! In this particular case, the trace is that of the Norumbega Parkway in Bangor, Maine, which is probably best known for being the home of Stephen King and a very large statue of Paul Bunyun.
Anyway, the Norumbega Parkway is a mostly disgraced little urban park on the edge of Bangor's downtown, on an artificial island in the middle of the Kenduskeag Stream and it doesn't really seem to acknowledge its noble ancestry in any shape, way, or form other than in its name. But that's enough to get me all hot and bothered to the point of posting about it on this ignoble website.
Apparently, there had once been an actual Norumbega Hall where the Parkway now exits. Not exactly a proper mead hall, but a hall nonetheless. Then a fire came along and wiped it out. But you can still see an old-timey photo of what it looked like over at The Maine Memory Network site if you wish. And The Cultural Landscape Foundation has a couple paragraphs of good historical info about the place, too.
But the fun doesn't end there! Maine is apparently the promised land of bizarre honorings to fabled, never-existent North American Norse cities, so this is just the first in what will be several sorry attempts to cast light on these new "findings." I know, I know, we can all just barely contain ourselves.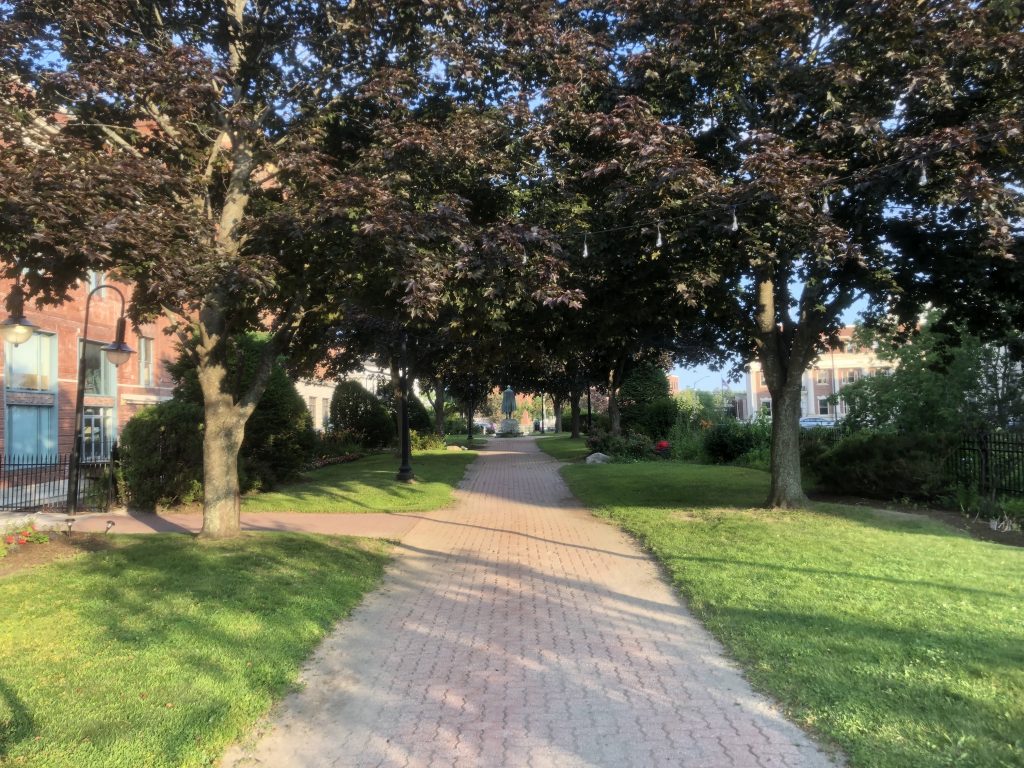 Lo there do I see the Norumbega Parkway! And lo there do I also see a glimmer of the fallen warrior in red non-chain mail sleeping it off on a secluded public bench in the shady distance.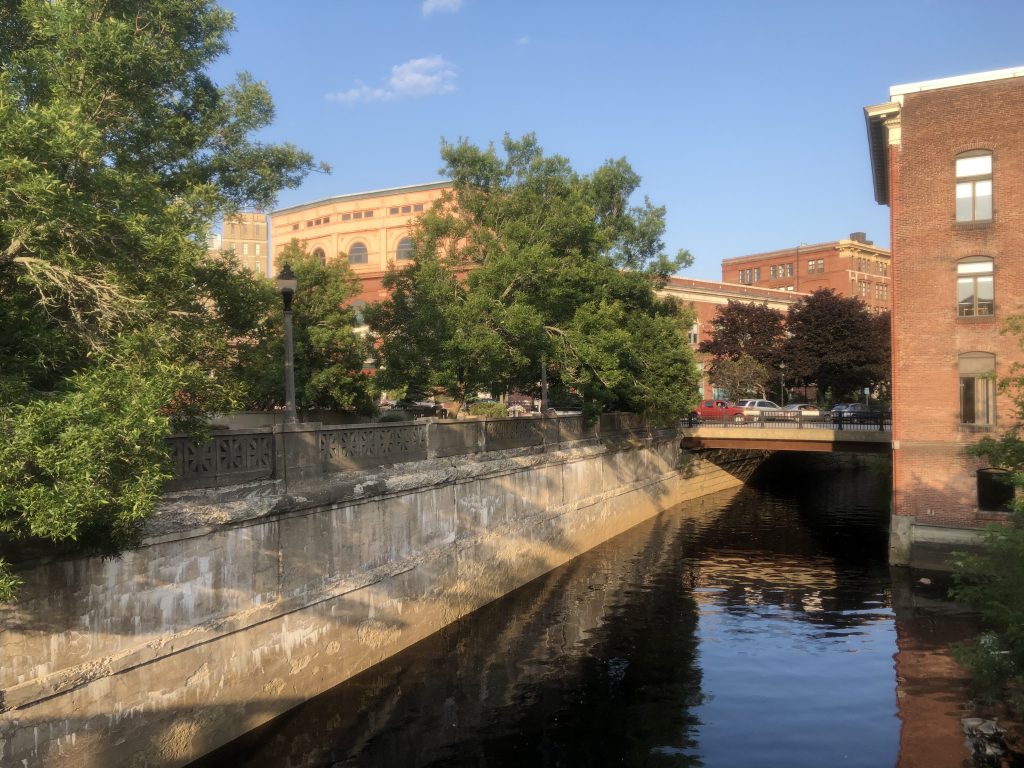 I was standing on the outside, looking in.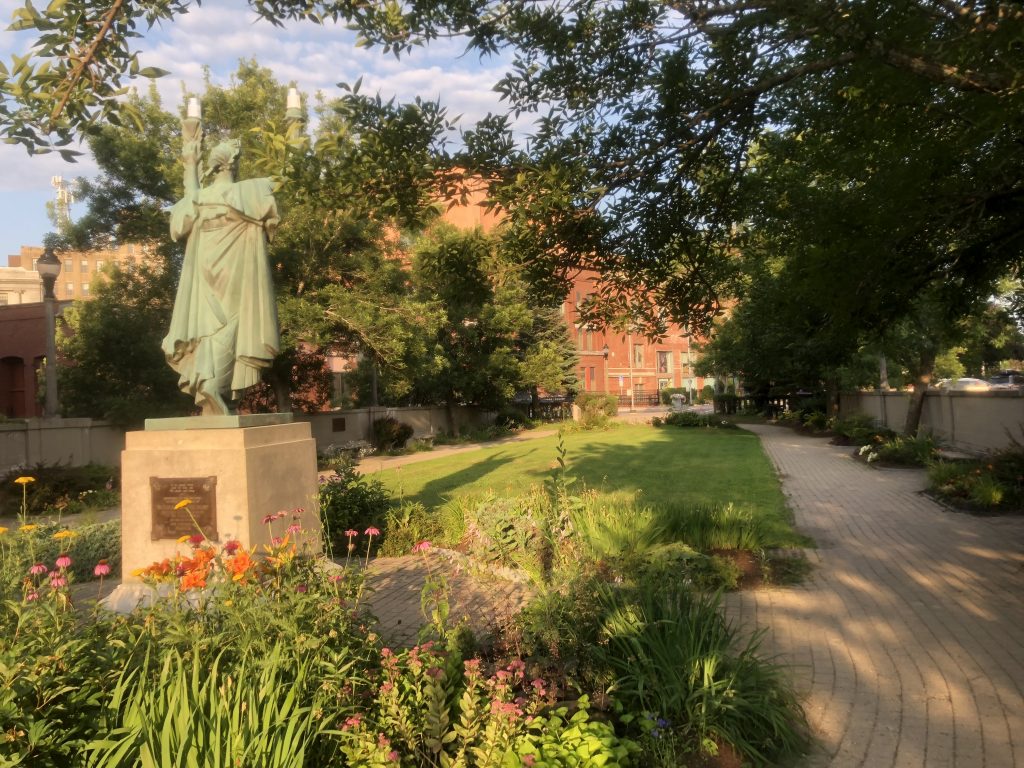 Of course Lady Victory is here; this is a pseudo-indirectly Norsely inspired site, after all.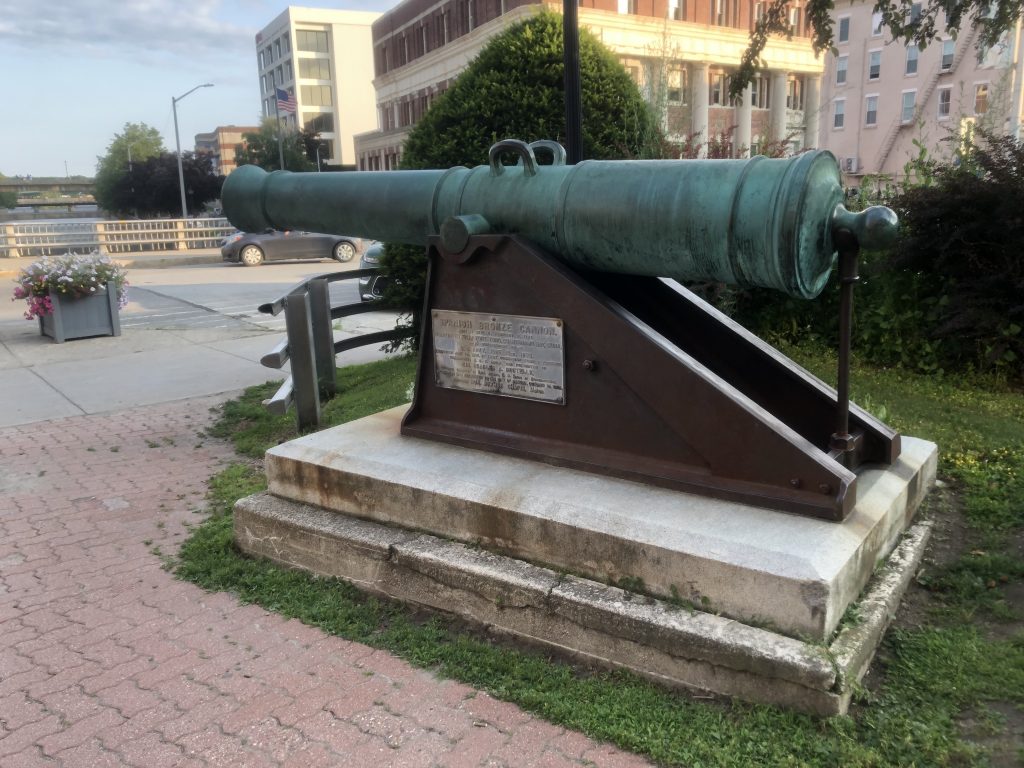 Genuine ancient New English Norse artillery.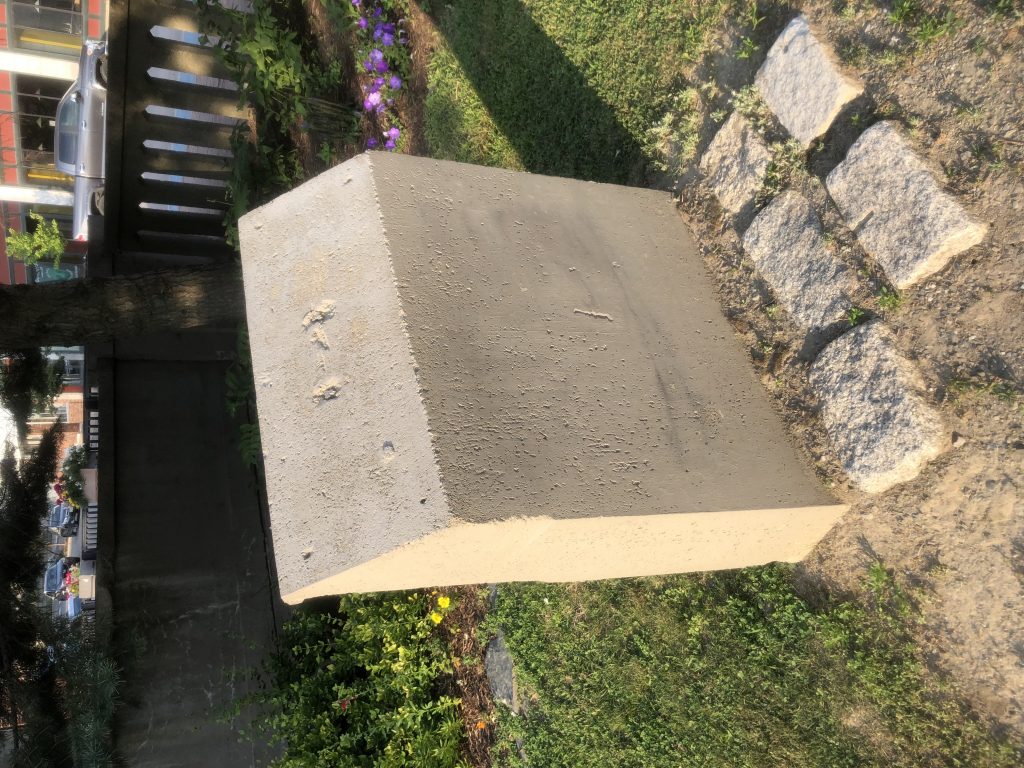 What a sad little rune stone. What happened to its ornate inscriptions? And to whom was it raised for commemoration? Most likely, we will never know.