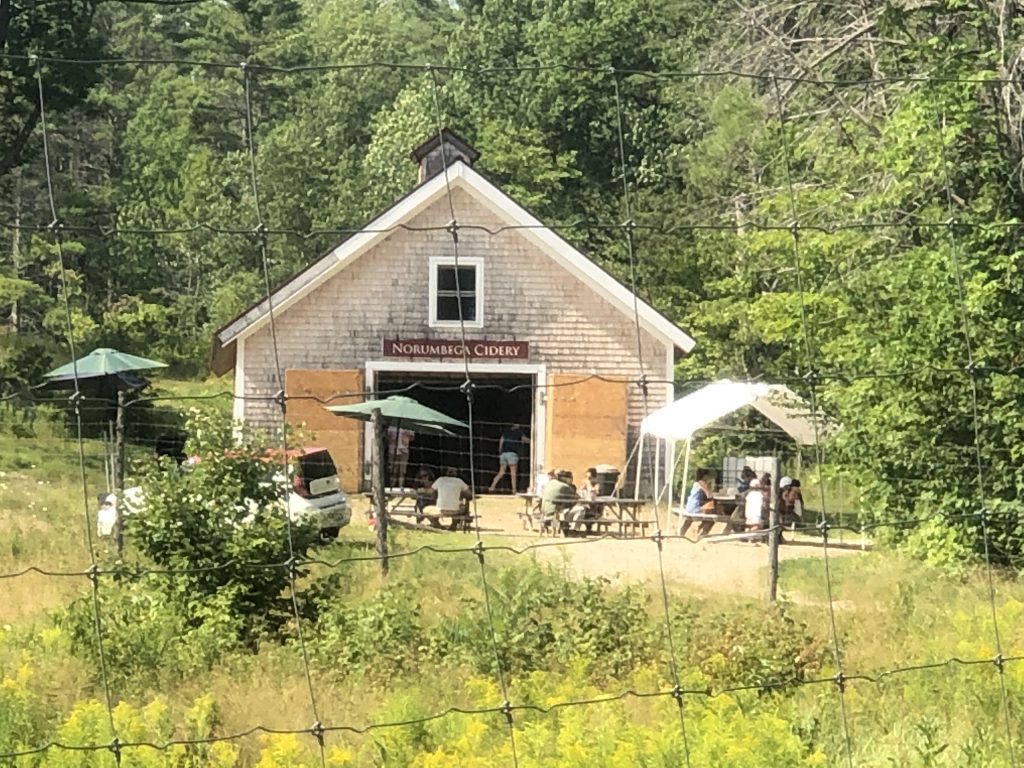 And the journey deep into the darkest…depths of Norumbega continues, with alcoholic apple-based beverages! What could be more enticing than that?
As my previous post so ineloquently explained, the myth, the legend, and the glory of Norumbega lives on in scattered locations and shape-shifting forms in the wilds of the state of Maine. Which, in a certain manner of thinking, actually kind of makes some sense, since Maine was basically once a colony of Massachusetts, which is the epicenter of Norumbega.
At any rate, this time the Norumbegan subject of focus is the Norumbega Cidery in New Gloucester, Maine. It is a quaint and lovely gård set at the edge of some dark woods that is working to bring traditional cider-making techniques back for modern Vinlandians to enjoy, including growing its own apples in its own orchard. And the cider is quite good, too. When I visited there were approximately half a dozen varieties available for sampling; the elderberry enhanced cider was a stand-out for me. They even have live music during their weekend tastings, which adds to the rural-rustic atmosphere and pairs extremely well with refreshing fruit-based beverages. It's definitely a spot worth visiting, even if you're not a geek of false New England Norse history.
So raise a horn and skål to Norumbega Cidery!