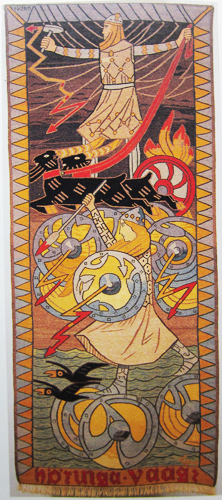 Hail to the Allfather of Norwegian Art Nouveau tapestries inspired by Norse history and Scandinavian folklore! Obviously, that can only mean one person: Gerhard Munthe, of course. A household name on par with Nils Blommér, Hans Gude, and Mårten Eskil Winge, så klart.
Back in 1891 Munthe declared that the design of products coming out of his homeland weren't Norwegian enough in their aesthetics, so he took it upon himself to attempt to rectify the situation. Most of his efforts were focused on items related to interior design, and so he dabbled not only with tapestries, but also with furniture, silverware, and porcelain, among others. He became well-known for his tapestries and interior designs, but really seemed to relish his work in illustration and painting the most, even if those efforts didn't garner quite the same degree of acclaim.
That tapestry up at the top of this post is Munthe's ode to the Battle of Hjörungavágr, and is presently property of Nordenfjeldske Kunstindustrimuseum, though a replica of it appears to be on loan at the American Swedish Institute's new Norse Saga Room in Minnesota, so that's cool.
Anyway, here're a couple more of his tapestries:
But Munthe's work beyond tapestries also deserve special note, especially since he illustrated the 1899 Norwegian edition of Snorri Sturluson's Heimskringla. So here're a couple examples from that: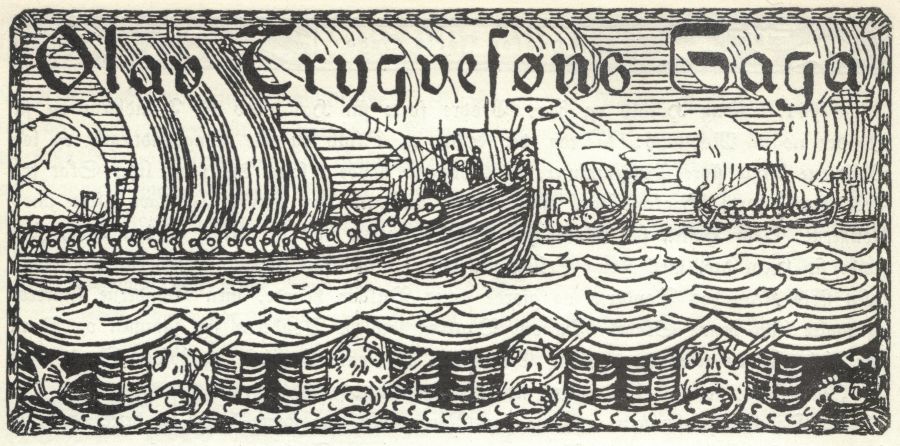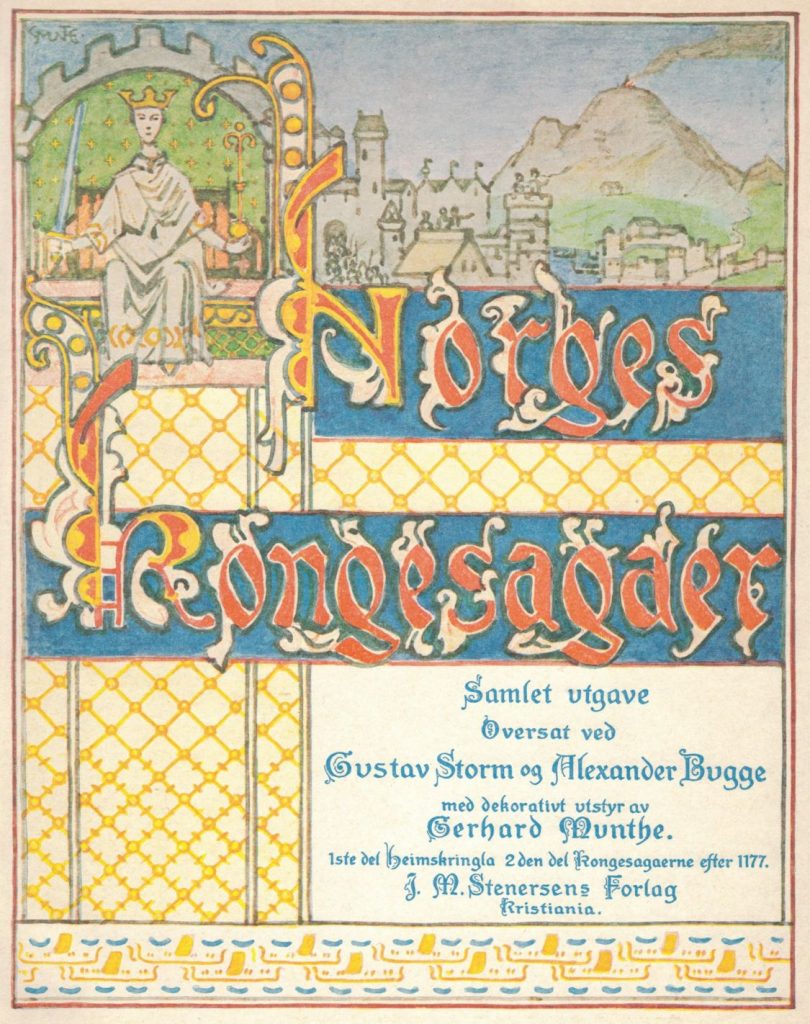 And for more on Gerhard Munthe himself, these are some good links:
Nasjonalmuseet: Gerhard Munthe – Enchanted Design
Apollo Magazine: Gerhard Munthe – A Madcap Medievalist in 19th-Century Norway