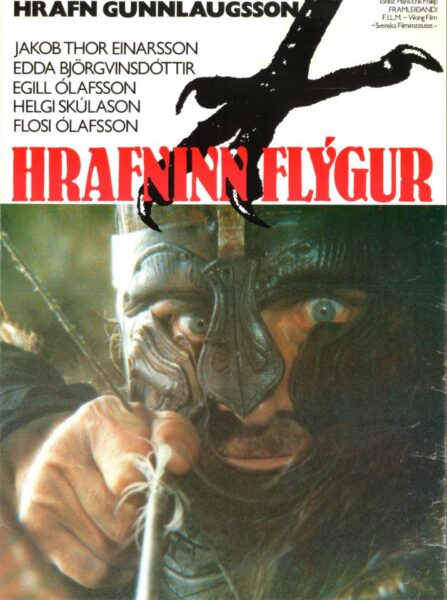 For a month starting November 15th, the classic Icelandic film Hrafninn flýgur (When the Raven Flies) will be available to rent through the Scandinavian Cultural Center in Massachusetts.
This is special screening because it features a new high definition digital transfer. And as an added bonus, my brother-in-arms, Matt Smith, and I teamed up for a question and answer session with the film's writer and director, Hrafn Gunnlaugsson. This means that in addition to being able to enjoy the first widely available screening of this hi-def version of the cult classic film and supporting a cool Scandinavian-interest nonprofit, you can also watch the two of us geek out. Tickets go on sale Friday, November 15.
CLICK HERE TO GO TO THE EVENT'S PAGE AT THE SCANDINAVIAN CULTURAL CENTER WEBSITE
Also, on the off-chance anyone cares, signed copies of Norse Mythology for Bostonians may now be purchased at Etsy.