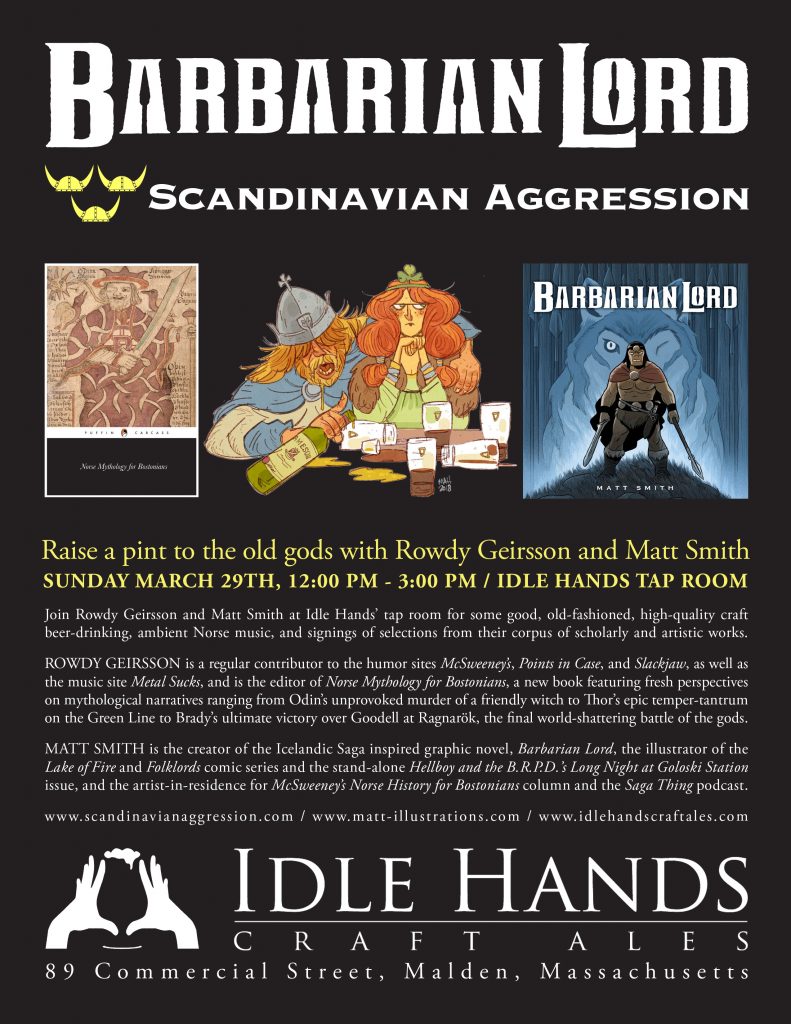 CANCELLED!!!!!
You only need one guess as to the reason why. When/if this is rescheduled, the update will be posted here. Until then, tusen tack och lycka till.
On March 29th, Matt Smith and I will be commiserating, consuming beer, and listening to ambient Norse music at Idle Hands Craft Ales in Malden, Mass. We'll also be peddling our wares (because that's the kind of people we are).
So, if you're in the area, and fancy listening to the likes of Wardruna and talking about Egill Skallagrímsson's horse-head-skewered nithing pole over a pint of Honeyball New England IPA or Check Raise American Stout, please do join us!
The Norumbegan non-tap takeover starts at noon, right when when the pilates/yoga class is ending. Here's the official event page: