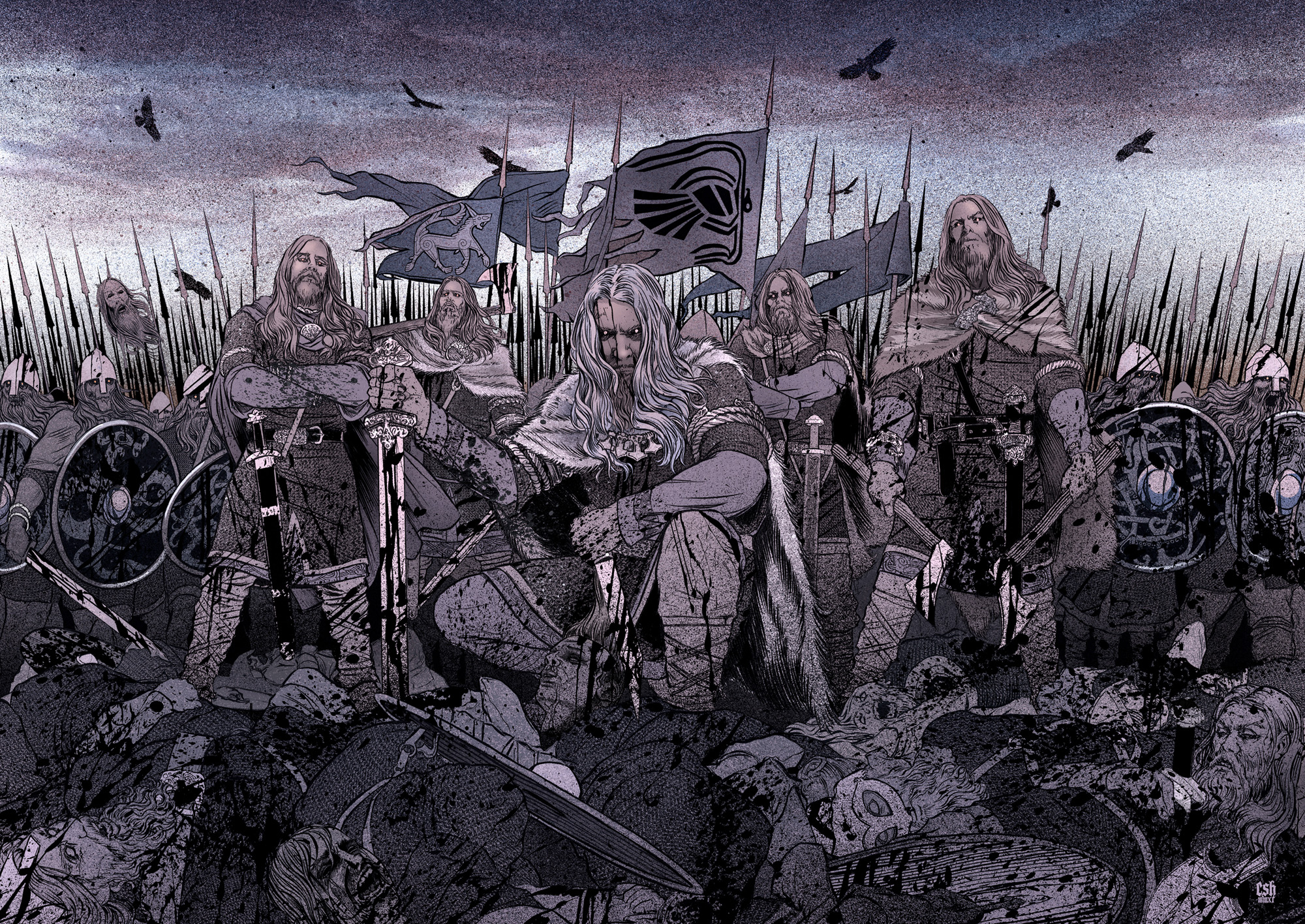 One of the great things about the internet, besides the ability to waste time by blabbering and shouting into its gaping abyss, is the ability to descend into its gaping abyss, doing nothing, except perhaps discovering badass things that you might have never otherwise ever encountered. And it was on one of these internet time-wasting expeditions that I inadvertently discovered the awesomeness of Christian Sloan Hall's art. Sometimes the norns smile on you, even when you're doing jack shit.
Anyway, Christian Sloan Hall is an artist who dabbles heavily in Norse themes, metal themes, and Norse-metal themes, which are all things that I highly condone. It's an excellent body of work and his pieces have adorned official band t-shirts, backdrops, and posters, and have been found in the pages of both Metal Hammer and Terrorizer. A smattering of the bands that he has worked with include:
Amon Amarth
Dimmu Borgir
Heidevolk
Testament
Shrapnel
The Crown
High On Fire
(If you don't recognize any of those names, then you would probably be better served by going here instead.)
There are many more pieces than can be shown here, but this is an introductory sampling to give you a taste:
And to view more of his work, all you need to do is visit his official website, store, or one of his online profiles (facebook in particular has an extensive gallery):
American Vendetta
DeathLord
Deviant Art
Facebook
Twitter
Lastly, while I normally blabber into the gaping abyss about art by artists who are long since dead and gone, if Mr. Hall's work has whetted your appetite for relevant viewing options by other actual living folks, check out these earlier posts in which I blabbered about the excellence of noble brutishness and truly epic postage.