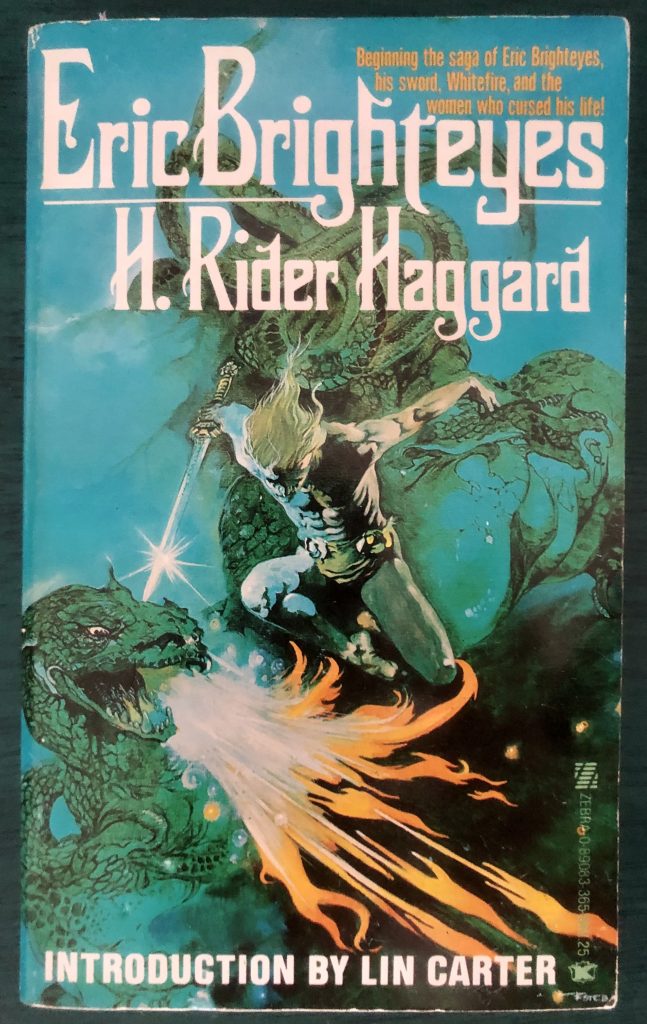 "At the worst, the game will soon be played, and others will stand where we have stood, and strive where we have striven, and fail as we have failed, and so on, till man has worked out his doom, and the Gods cease from their wrath, or Ragnarök come upon them, and they too are lost in the jaws of grey wolf Fenrir."
Thus spoke Eric Brighteyes to his beloved Gudruda the Fair on the gloomy and downtrodden eve of his exile from Iceland, having been unjustly declared an outlaw. A very serious man, Eric's manner of speak resembles that of Styrbiorn the Strong, which is unsurprising since Eric Brighteyes and Styrbiorn the Strong were contemporaries; both are products of Victorian England. Eric Brighteyes by H. Rider Haggard and Styrbiorn the Strong by E.R. Eddison are both early English novels of Norse adventure and relish in the language of pomp and splendor that was popular at the time of their writing.
Check out my little blurb about Styrbiorn the Strong here if you so desire: How to Dally with Whores and Lose Kingdoms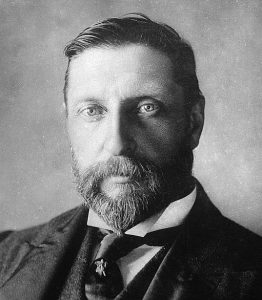 I found an old out-of-print copy published by Zebra Books in the 70s (replete with the requisite non-sensical fantasy cover art typical of the era) and naturally snatched it up. The introduction by Lin Carter in this edition does a nice job of providing some background history to both Eric Brighteyes and Styrbiorn the Strong. Eric Brighteyes has enjoyed more popularity in general, remained in print for longer, and, basically, was written by a better-known author (Haggard also wrote King Solomon's Mines). Lin seems to prefer Eric Brighteyes over Styrbiorn the Strong, though I personally liked Styrbiorn the Strong better. But if you like one, I think you'll like both.
Eric Brighteyes is at its heart a romance. The entire book revolves around Eric's love for Gudruda and her love for him, and the conniving of the evil witch Swanhild to tear them apart. Eric is essentially a noble Victorian hero full of virtue who just simply happens to be living in medieval Iceland. He is joined by his berserk friend, Skallagrim, for most of the novel, and they fare about on Viking adventures, but the Eric-Gudruda-Swanhild love triangle dominates. The tale is certainly entertaining and full of adventure, but the entire plot is revealed in a highly detailed and obvious dream sequence at the very beginning, which unfortunately detracts a bit from the book's overall effect.
For comparison, Eddison's Styrbiorn felt like more of an actual Norse hero who just happened to speak in Victorian Era slang, rather than being a full-blown Victorian Era hero transplanted to the ancient Northlands. And the full plot wasn't revealed at the beginning (though if you know your sagas, you can very well guess how that book ends). For those reasons, I liked Styrbiorn the Strong better, but would still wholeheartedly recommend Eric Brighteyes to anyone looking for a classic Viking adventure novel, provided the language isn't an impediment. For myself personally, the language is part of the pleasure. Some of my favorite little quips from the book are below.

"Skallagrim drank much ale and glared about him fiercely; for he had this fault, that at times he was drunken."
"…and the Baresark fit came on. His eyes rolled, foam flew from his lips, his mouth grinned, and he was awesome to see."
"Women shall bring him to his end, and he shall die a hero's death, but not at the hand of his foes."
"The wolf howls at thy door, Björn! The grave-worm opens his mouth! Trolls run to and fro upon thy threshold, and the ghosts of men speed Hellwards!"
"My honour shall be great for the feat, if I chance to live, and if I die—well, there is an end of troubling after maids and all other things."
"Now dimly lighted of the rising moon by turns they bore Gudruda down the mountain side, till at length, utterly fordone, they saw the fires of Middalhof."
"For when Love rises like the sun, wisdom melts like the mists."
"It is a sad thing," said Asmund, "that so many men must die because some men are now dead."
"It must be the Faroes," answered Eric; "now if we can but keep afloat for three hours more, we may yet die ashore."
"Then Eric and Skallagrim leaned upon their weapons and mocked their foes, while these cursed and tore their beards with rage and shame."
"Unhappy shall she live, and when she comes to die, but as a wilderness—but as a desolate winter snow, shall be the record of her days!"
"Eric comes and Whitefire is aloft, and no more shall ye stand before him whom ye have slandered than stands the birch before the lightning stroke!"
"Eric stared and said, 'By Odin! I see a shape of light like to the shape of a woman; it walks upon the waters towards us and the mist melts before it, and the sea grows calm beneath its feet.'"
"In the rosy glow there sat three giant forms of fire, and their shapes were the shapes of women. Before them was a loom of blackness that stretched from earth to sky, and they wove at it with threads of flame. They were splendid and terrible to see. Their hair streamed behind them like meteor flames, their eyes shone like lightning, and their breasts gleamed like the polished bucklers of the gods. They wove fiercely at the loom of blackness, and as they wove they sang."
"Last night as we sat on Mosfell we saw the Norns weave our web of fate upon their loom of darkness. They sat on Hecla's dome and wove their pictures in living flame, then rent the web and flew upward and southward and westward, crying our doom to sky and earth and sea."